Content selling platforms like Onlyfans and sites similar to Onlyfans, are the most popular among content creators at the moment. These platforms are the best money making tools for creators however, these content creator websites are a crowded space full of content creators who sell nudes online. Thus, your creativity is key to stand out from the crowd and be successful.
Content creation is the most important thing to be successful in these top creator sites. You will want to make content that will catch your audience's attention, click through your profile and subscribe to you.
While Onlyfans is most popular as an adult content selling platform, there are platforms for content creators for both nude and non-nude content. There are lots of types of content you can make but we have listed some engaging ideas for your content that you can try too.
CREATE A WEB SERIES
Create a series of content that your followers and subscribers will enjoy. Rather than making a one-hour video, turn it into a short series of videos that you can use for a whole month's worth of content, releasing an episode once a week to your profile on top creator sites.
Begin by making an interesting film about a certain topic or theme that you think your followers and subscribers would like or some content that's refreshing and new to your personality. Topics such as photoshoots behind-the-scenes and fantasy stories are good to start with. These types of content will keep your viewers interested and will have them wanting more content on your content creator websites.
Creating a web series will give you a chance to create a story in a short amount of time, rather than a long and dull video. This can be one of the best money-making tools for creators. Most content creators stick to one episode per week to keep their subscribers coming back to see what's next for them to see.
START A QUESTION & ANSWER SESSION
A question and answer session will certainly keep your followers and subscribers engaged. Alua Fan Club gets good reviews for this type of content. Alua, an Onlyfans alternative, is a good platform to start doing a question and answer session in addition to your monthly subscription on any other websites for content creators.
A question and answer session is one of the best and easiest types of content you can make. Starting a conversation with your fans connects you to them through relatable topics and these can be about anything you can think of! Topics about career, hobbies, travel, and life are great to get started with. What can really boost engagement on your content creator websites is doing a question and answer session where you can also offer some relationship advice sessions, sexting, and Girlfriend Experience (GFEs) without the hassle of pricing. Whatever topics you can think of, Alua Messenger is the best chat app you can use!
TIKTOK CHALLENGES AND TRENDS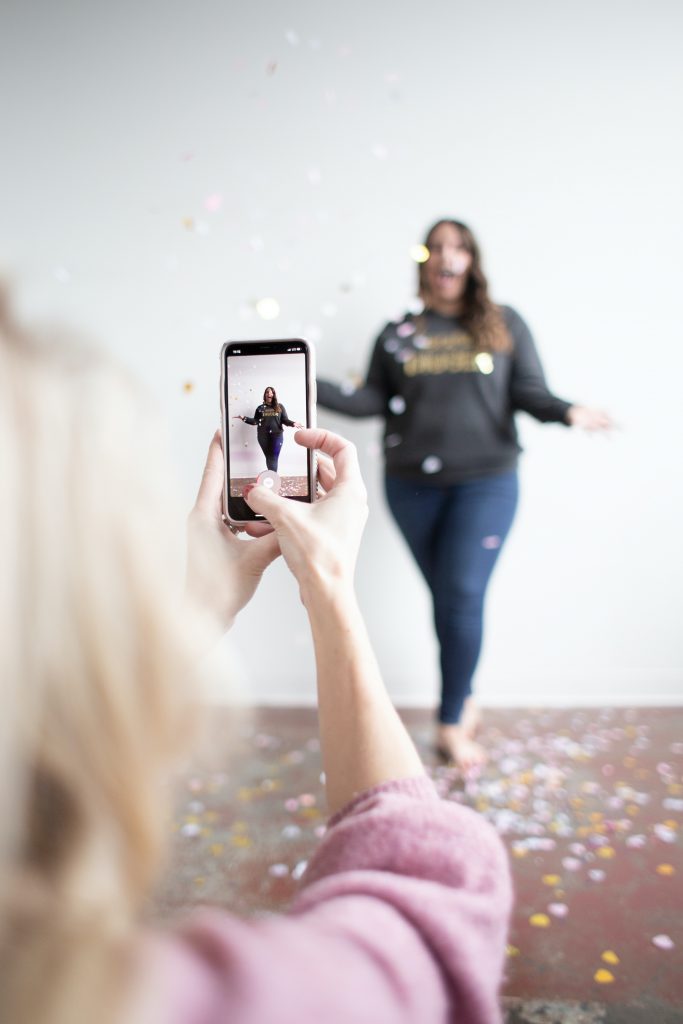 Tiktok is one of the most popular platforms and the best way for creators to make money. Your videos on Tiktok increase account conversions. It may not allow nudity but the type of content you make on Tiktok is the new way to market and advertise your adult content platform especially when you sell nudes online.
CATEGORIZED CONTENT CREATIVES IDEAS
Below is a list of ideas for content creators, as inspiration for your content creator websites, such as Onlyfans or any alternative to Onlyfans.
EVERYDAY ACTIVITIES
Content about your daily activities is oftentimes underrated but this type of content makes your followers and subscribers feel more connected to you. Onlyfans page reviews show that a content creator's authenticity is one of the most important reasons for fans to start following and subscribing. Your authenticity makes your followers and subscriber's experience more personal and natural – that is what they like!
These are things you do on a daily basis but with a little spice, be it nude or semi-nude or just sexy. Make your chores interesting by doing it differently with a chance of earning from it. From taking a bath to cooking your meals, it is worth sharing. Try these ideas we have listed below.
1. Cooking meals naked.
2. Baking half-naked.
3. Do live streams while taking a shower.
4. Do artwork in sexy and teasing clothes..
5. Fold the laundry naked.
6. Playing online games with a sexy cosplay costume.
LINGERIE AND COSTUMES
Fetish clothing, sexy lingerie, and outfits will surely give your page some spice. Aside from satisfying some of your followers and subscribers' fetishes, it also gives variety to your content on websites for content creators. Check out these ideas you can try.
1. Sexy lingerie
2. Cosplay costumes
3. Fetish dresses and skirts
4. Stockings and pantyhoses
5. Clothing accessories such as nipple chokers
6. Harnesses
7. Corsets
8. PVC and latex
LOCATIONS AND UNIQUE VENUES
Get your followers and subscribers excited by giving them something fresh and unique on your feed. Top creator sites such as Onlyfans and Onlyfans alternative platforms are swamped with the same content so give them something new by just changing the location of where you shoot your content. It doesn't really mean spending a lot more bucks, ideas are limitless! You can even do an indoor shoot or go for a weekend trip and get creative with outdoor concepts! Go check and try these indoor and outdoor ideas for your next photo shoot.
Outdoor Scenes
1. Beach Scene.
This is where you can show off your summer body with the sexiest swimwear you have, or you can even go naked all the way!
2. Open Field Scene.
You can flash your naked body in an open field or do an open field boudoir photoshoot.
3. Forest Scene.
Nothing beats a beautiful outdoor nature shoot, right?
4. By the Pool Scene.
It's your chance to do portrait shoots in the water!
5. Garden Scene.
Go out and get creative by using your plants and flowers as props to cover your private parts, making it daring and sexy.
6. Luxury Hotel Scene.
Reward yourself with a day at a luxury hotel and take a lot of photos for your content while you enjoy your day.
7. Rental Studio Scene.
For a cheap yet creative way to shoot some portraits of you.
Indoor Scenes
1. Bathroom/Tub Scene
2. Kitchen Scene
3. Shower Scene
4. Bedroom Scene
5. Across the Window Scene
HOLIDAY-THEMED CONTENT
Holiday-themed content is a great way to create more entertaining and unique content for your followers and subscribers. Whatever websites for content creators you have, it is always a good idea to post holiday-themed content. It is relevant and totally easy for you to dress up and jump on trends. Check out these holiday-themed ideas you can do.
1. Christmas
Dress up a little sexy and spice up everyone's Christmas with your Santa, elf or reindeer costume.
2. Cinco de Mayo
Take a cue from the Mexican tradition of colorful dresses or anything festive yet sexy!
3. Easter
Aside from beautiful easter attire and costumes, you can liven up your page by hosting a sexy easter egg hunt where your fans and subscribers can win prizes like free chats with you, photographs, or short videos.
4. Fourth of July
Go for sexy lingerie and outfits.
5. Mardi Gras
Arouse your followers and fans' curiosity with sexy masks.
6. New Year's Eve
Play sexy and romantic by giving out with some beginner's Bondage fun or play sexy with costumes and outfits.
7. Valentine's Day
Spice things up and treat your followers and subscribers with something exciting and new like Kama Sutra positions.
8. St. Patrick's Day
Wear seductive shamrock clothes and dance to Irish music.
9. Pride Month
Aside from colorful outfits, you can do body art with colorful paint and show off some body painting,
11. Halloween
There's nothing fine and flirty with a cat costume.