OnlyFans is an online platform widely used by all sorts of creators – models, fitness trainers, life coaches, celebrities and many more. But, generally speaking, anyone can have an account on OnlyFans. Creators can make their own pages where they will market their content.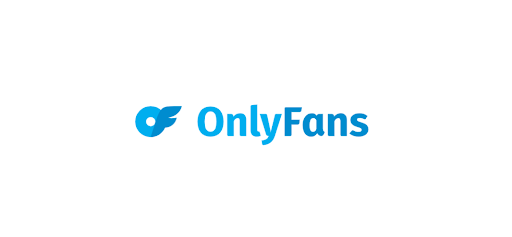 OnlyFans is based on a monthly membership model where people pay for content (videos, photos, and live streams). But there's also an option to create a free account. The differences between the free and paid Onlyfans pages can sometimes be confusing, which is why we've decided to cover them in detail. 
Not everyone who lands on your page will end up subscribing to it. That's the reason why OnlyFans allows you to create two accounts. One of them is free – it's a page everyone can land on and enjoy your free content. The other one is paid – it contains content available only to subscribers who've paid the monthly fee.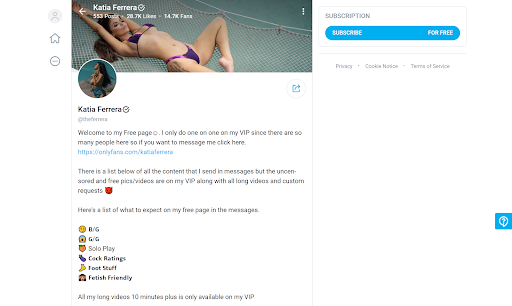 What Are the Benefits of Creating a Free Onlyfans Page?
Because OnlyFans allows you to have multiple accounts, you can use your second account as a free page to retain the fans who are (still) not paying. Here you can post content you may also share on other platforms. 
Let's take a look at
some of the benefits of creating a free Onlyfans page
:
The people who visit your free OnlyFans page are a step closer to subscribing to your paid version. 

You get to engage existing fans and potentially attract new ones with free content. 

Fans can share your free OnlyFans page with other friends, who can turn into new potential subscribers. 

A free OnlyFans page is good for people who still haven't developed a strong social media presence or are just starting out. Otherwise, it's pretty difficult for people to subscribe to your page if they don't know what you're offering. 

A lot of creators choose to have two OnlyFans accounts, one of them free and thus easier to grow. There they get to promote new content and give sneak peeks of what their subscribers may expect from their main account. It works as a marketing strategy, but it takes a bit of work to manage two sites simultaneously. 

You can still make money on the OnlyFans free page through tips and PPV (pay-per-view) messages. You can also charge for live streams. 

The free account may give you more freedom in terms of what content you create and publish and save you from subscribers' and brands' expectations. 
Why a Free OnlyFans Account May Not Be a Good Idea
Apart from the plenty of positives, there are also some negative sides to the free OnlyFans page. For starters, it's impossible to get sponsorships with a free account since brands typically don't sponsor them.
Also, with a free OnlyFans account/page, you're less likely to create and publish exclusive content, which is the driving force behind this platform. The whole point of the subscription is to be part of something not everyone has access to. 
There is a whole Reddit thread about whether it's better to have a paid or a free OnlyFans account. A lot of the commenters there think it's better to go with the paid account because, based on their experience, fewer people are willing to pay for stuff on the free account. 
Other creators, on the other hand, say they love their free page because they can post content whenever they want and not worry about disappointing people since they haven't paid anything upfront.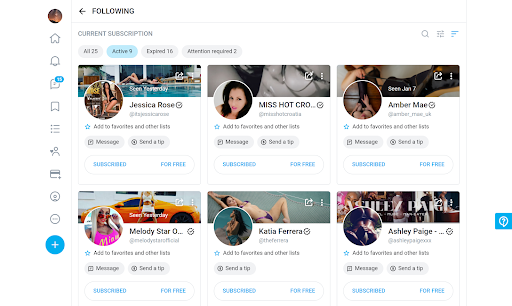 How Can You Make Money From a Free OnlyFans Account?
As we mentioned earlier, you can definitely make some money from a free OnlyFans page. However, that income won't be regular because you're not asking for a paid monthly subscription for your posts. 
The top three ways to make money from a free OnlyFans account are through paid posts or PPVs (paid per views), tips, and paid streams. 
If you want to make money from paid posts, you'll have to put some of your content behind a paywall and determine the sum you want your fans to pay to see them. When you do this, it's good to give your fans a general idea of what the posts are about, so they know a little bit about what awaits them. 
Another possibility is to make money from tips. You can ask for tips regularly or occasionally or even make a tips menu and charge for special services and goods you want to market on your account. 
Finally, the third option for making money on the free OnlyFans page is paid streams. Again, you can do this regularly or occasionally, it's up to you. When you want to make a live stream, you can pre-select a price the fan will have to pay to view it. The minimum price for this is $5.
When it comes to paid streams, it's a good idea to inform your fans about the length of the stream in case any latecomers get upset if they only catch the last few minutes of it. 
In order to successfully make money from the free OnlyFans account, you have to post frequently and consistently. Also, it's recommended that you alternate between the PPV content and the free content. That way, you'll reassure fans that the account is still free even though they have to pay for some of the content.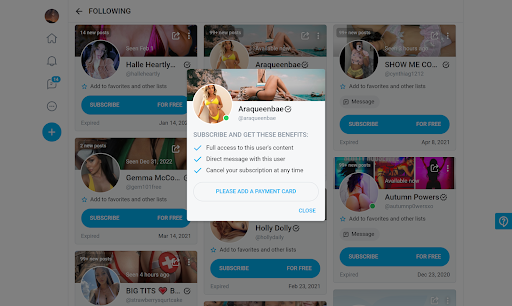 What Are the Benefits of Creating a Paid Onlyfans Page?
The crucial difference between the paid and free OnlyFans pages is the fact that the first requires a subscription, and the second is open to the public. 
The first and most obvious benefit of a paid account is that you can make more money because you have a steady source of income every month. The main source of income for the paid accounts is the monthly subscription fee. 
Additionally, you can supplement your income by advertising products and getting sponsorships from brands and companies. Depending on your reach and other factors, some pay a lot of money and can significantly raise your monthly income. 
Read more: Instagram's New Scheduling Feature
What Are the Cons of Having a Paid OnlyFans Account?
When you have a paid account, subscribers' expectations are bigger. You have to be really serious about posting regularly. It's also harder to experiment with content because subscribers are used to seeing one thing from you. You'll be less likely to try out something new, as they might start complaining or even unsubscribing. 
Also, if a brand or a company is sponsoring you, you have less creative freedom and have to comply with their rules and expectations. 
Conclusion
As you can see, you can make two separate accounts on OnlyFans and use the free one to convert fans into subscribers and promote your paid content. Or you can just enjoy the creative freedom to make your own content without any brand or company expectations. 
The important thing is that there are ways you can make money with just a free account. So if you want to start monetizing your free OnlyFans page, hopefully, what we shared in this article can give you some inspiration.