When you express your interest in becoming a content creator, the first thing experienced creators will ask you is, Have you chosen your niche? 
Choosing a niche is the number one thing to do when you start making content. Platforms like OnlyFans, Fansly, Alua, and others feature a variety of content, so it's a good idea to familiarize yourself with the most popular niches before you choose your own. 
Don't worry if you don't know where to start – we've got you covered. In this guide, we'll tell you everything you need to know on how to find your niche. 
What Is a Niche?
A niche is a submarket found in a specific field, service, or product. It can also be defined as a specialized market segment. In the context of social media, niches refer to the different types of online content that appeal to people with specific interests. 
After all, your OnlyFans niche, or your niche on whatever platform you choose, is what will set you apart and define everything you do – the content you create, your target audience, and how you speak to people. 
Some very common examples of content niches are cooking, makeup, fitness, modeling, cosplay, foot fetish, and sex advice. 
What Are the Most Popular Niches Out There?
There are as many niches out there as there are people – both for SFW and NSFW types of content. Here we'll list the most popular ones you can find online right now. 
Some of the most popular non-adult (SFW) niches on social media are:
Modeling (pantyhose, bikini, lingerie modeling) 

Cooking

PR expertise

The music industry (producing, singing/songwriting, promotion)

Acting (advice, tips, acting challenges)

Fitness

Health and nutrition 

Makeup tutorials and promotion
Most widely sought-after adult content (NSFW) niches out there are: 
Cosplay

BDSM

Nudes

Foot fetish

Leather fetish

Public flashing

Hotwife lifestyle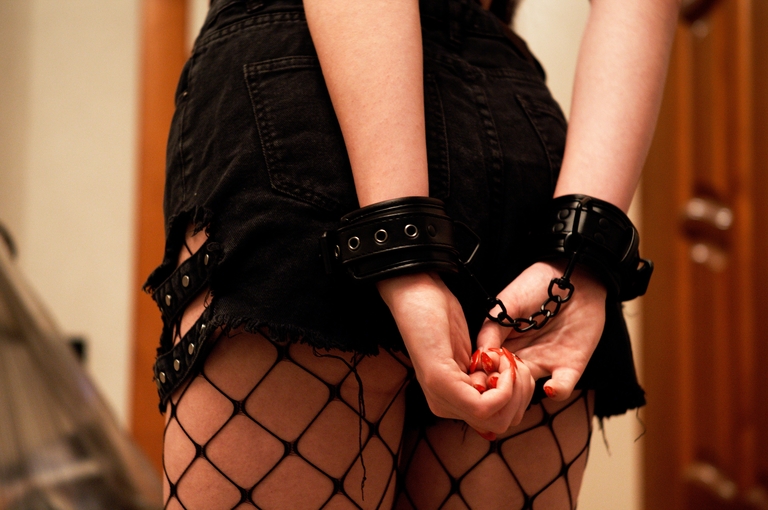 Some of the most profitable niches are related to health and fitness, as well as online dating and relationships.
Other types of niches that are still very profitable but that we don't see as often on OnlyFans, Fansly, and Alua are the ones connected to tech, finance/business, homeownership, and real estate. You can find more of these on Instagram, TikTok, and YouTube.
Read more: How to Start an Onlyfans Without Followers
Top 5 Tips on How To Find Your Niche
Finding your niche requires several steps. 
1. Identify Your Interests
First, identify what interests you and what you'd like to do as a creator. Ask yourself these questions:
What do I like doing in my free time? 

What do I like learning about? 
If you're just getting inside a field, don't get put off if you find your growth process challenging. As long as you enjoy doing what you do, you'll get there.
2. Focus on Animating the Right Audience 
You can't make everyone like what you do. After all, that's why niches are so useful. They help you reach out to the right fans and subscribers who will appreciate your content and become loyal followers. 
As a new creator, the best way to go about this is to try to match your interests with the interests of the online audience. Visit Reddit and subreddit threads, and search through social media accounts (TikTok, Instagram, Facebook, YouTube, OnlyFans, Alua, Fansly, ManyVids, etc.) to see what's popular out there.
Do some research as to what are the most searched hashtags and what people would like to see more of. For example, if you want to do fitness-related content, you might use popular hashtags like #gym, #fit, #fitness, #workout, #health  #fitfam· #bodybuilding, and #healthyFood. 
When you consider your own interests and desires in light of all this, you'll find your precise niche(s). 
3. Be Specific About Your Niche and Find Something That Sets You Apart
It's not just about finding your niche – you should also be specific about it. For example, a wide niche such as lifestyle is not enough. You have to think about whether you want to go into makeup tutorials, fitness exercises and advice, health advice, and nutrition. 
Even within these niches, you need to look for other specifics (e.g., types of exercises, types of food, and makeup for different occasions). 
Think about what you can bring to the platform as a unique niche creator. Do you do your makeup in any specific way? Have you come up with a really successful exercise plan that works for particular types of sportsmen and women?
Or, if you're an adult content niche creator, do you look a certain way (e.g., wear a unique hairstyle, have a unique hair color, or have a certain body type)? Are you doing any (custom) stuff that other people aren't?
Think about this and turn it into your unique selling point! 
4. Get Some Feedback
Feedback can be very useful, especially if you're a new creator. If you're just starting out, you can even ask your friends and fellow creators for feedback.
Also, don't forget to communicate with fans and subscribers and ask them what they think of your content. Ask them through polls, in DMs, and even in the comments section on your video and pics posts, as well as on live streams. 
5. Look at Other Competitor Creators
Taking a look at other creators in your niche (or a similar niche) can be both a source of inspiration for your own work and a way to see what you can do differently. 
Don't be afraid to connect with creators from your niche for future collaborations as well, as a way of mutually promoting each other's content. 
Conclusion
The purpose of having a niche is to find the right audience for what you like to do. Because we're so diverse as humans, with loads of different interests and preferences, narrowing your niche will work better than sticking to a wide niche such as lifestyle or adult content. 
When you narrow it down, you can find people who will be interested in what you do more easily. But the most important thing is to have fun with it, which is why you should figure out what you're passionate about and do just that.