Starting an OnlyFans account without followers may seem like an impossible task, but it's actually far from the truth. 
As you'll see in this article, It's simpler than you think and requires a couple of basic ingredients. Basically, you need to pick your niche, stick to a particular sales funnel, and have a content strategy. 
Below, you can find 6 ways to start OnlyFans without any followers. Stick around to see how you can make $1k per month in the first 2-6 months of opening the account!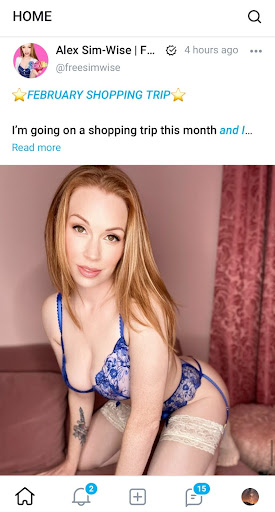 How to Open an OnlyFans Account With No Followers?
You've probably heard stories about people getting overnight success and making $100k in the first month of creating their OnlyFans profile. 
But all these people had a head start – they had already amassed a wide social media following. That's how they got their $100k. 
However, it's not impossible to make money on OnlyFans when you're just starting. You won't earn $100k in the first month, but you can definitely start making $1k per month in the course of 2-6 months. 
The key is to:
Be consistent

Work hard

And keep your expectations reasonable and grounded
Once you get to that $1k a month, you can go on to earn $5-$10k per month. 
Let's take a look at these 6 steps you can follow and use as your OnlyFans earning strategy.
1. Choose a Niche
Having a niche is the number one thing you must do when starting an OnlyFans profile. But what exactly do we mean when we say niche?
A niche refers to the type of content you make – modeling, cosplay, life coaching, etc. It refers to every aspect of your content, from how you dress, talk, and act to what kind of props you use for your pics and videos. The niche also reflects your branding, online persona, and audience. 
Some popular niches you can find on OnlyFans are:
Anime/Cosplay 

Pornstar

Fitness Babe

Athletic 

Dominatrix 

Yogi 

MILF 

Innocent at home 

Stoner

Findom
When picking yours, it's smart to look at successful niche creators to get inspired. Notice how they brand their content and online persona. Also, study how they pose and what kind of captions they use for their posts. There's always something worthwhile to learn.
And don't forget to see where else (and what else) they post on the web, as they've probably linked to their Instagram, Reddit, or TikTok accounts. 
2. Invest in Quality Video Equipment 
Everybody wants to look at quality-made videos and pics, and when you're starting with zero followers, the pressure's even bigger. 
But don't worry, that's actually easier to achieve than you might think. For example, if you work on a limited budget, all you need is a smartphone with a good camera and a good editing app. Like, if you have a newer iPhone version, you're settled. There's no need to invest in a separate camera right from the start. 
However, if you have about $50 to spare, consider investing in a ring light and a tripod with a Bluetooth remote control option. Both are widely available and relatively inexpensive. A good lighting tool, like the ring light, can make all the difference between amateur-looking videos/pics and professional-looking ones.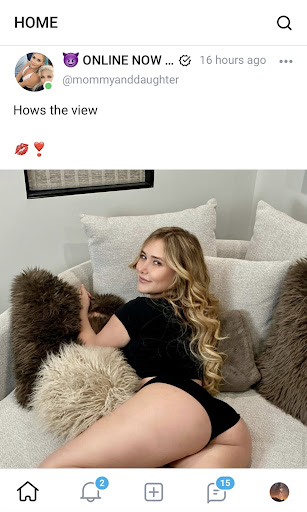 3. Develop Your Marketing Strategy
To receive that first $1k per month on OnlyFans starting with zero followers, you should focus on these four big content marketing strategies:
Start with a

free OnlyFans page

, or offer people a 30-day free trial.

Alternatively, set up a really low subscription price of a maximum of $4-5.

Focus on promoting your profile on Reddit (this is by far the best platform to start from when you have zero followers).

Sell PPV content in your OnlyFans DMs or make custom videos.
The basic logic behind all this is to ensure that many people will see and pay for your content. When you don't have an established social media basis, the best way to do that is through free content, free trials, PPVs and custom videos, low subscription prices, and promotion on other platforms. 
Later on, you'll DM the people who will flock to your account with interesting offers and promotional info for your new content. 
But, to do this, you will first have to:
Have 20-30 pics for promotional purposes (teaser-style)

3-5 GIFs and/or short vids also for promotional purposes (optional)

3-5 pre-recorded videos that you can sell to fans in your DMs (very important!)

Content menu with stuff you're willing to do and show (PPVs and custom content)

List of subreddit accounts you can promote your profile on
4. Start Promoting Your OnlyFans Profile on Reddit
Reddit is definitely the best site for marketing your content if you're starting with no subscribers at all. 
Why? For the simple reason that the number of followers is not what matters most there. If you make good content and post it to the subreddits, you will get views and clicks, regardless of how many followers you have. 
Reddit functions on the basis of a voting system. Users can vote up or down on posts and comments. Comments with a large number of upvotes (minus the downvotes) will automatically appear higher on the page. 
So, any content that Redditers like will get upvoted and then moved to the top. And because of this, you'll also get more clicks. 
When aiming to get more upvotes on Reddit, the key thing is to post your content on the right subreddits. So, if you're a creator who makes cosplay adult content, you'd naturally want to post to subreddits related to this niche. These online communities will be your first audiences and the first people you should get interested in what you do. 
5. Start a TikTok
After Reddit, TikTok should be your second choice when promoting your content with no followers. 
That's because, similarly to Reddit, social proof is not that big of a deal on TikTok. Sure, followers are important, but not as they're on Instagram. What's more important is to go viral – that's what TikTok is all about. 
A word of advice: Never link your OnlyFans account on TikTok. If you do this, you'll get banned. 
It's safer to go about it indirectly. So, for example, you can put your Instagram username/link in your TikTok bio. Then you can create a Linktree or AllMyLinks on Instagram and put your OnlyFans link there. Easy peasy!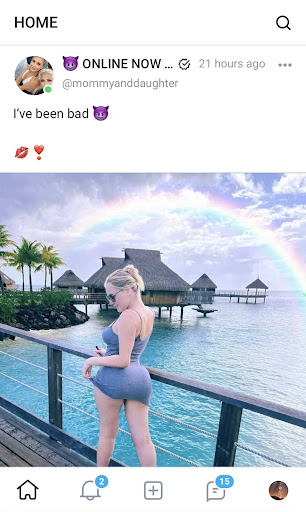 6. Make Sure to Follow Users Who are New to OnlyFans
This trick is designed to get you more OnlyFans followers and doesn't include having other social media accounts. 
The strategy is based on the Instagram 'follow & unfollow' method. It's a way to increase the number of followers by sending friend requests to people who then follow you back. After a couple of days or weeks, you simply unfollow them. And it actually works!
You can do the same on OnlyFans. The idea is that new creators are also hungry for new followers, making them more likely to be grateful and follow you back in return. 
Did you know that between 10% and 20% of the people you follow usually subscribe back to you?
Also, you can send mass messages to all the people you're following and sell them PPV content.
Conclusion
Starting an OnlyFans account without followers can be easy if you follow the steps we've listed here. 
Choosing a niche and getting a good camera are the first things you need to do. Then you should focus on a marketing strategy and start posting on Reddit and TikTok. The last thing is to try the follow-unfollow method to gain followers. 
Doing all these things is bound to bring you money on OnlyFans in no time. Don't hesitate and try them out right now!