If you want to start an OnlyFans page, you need to know the type of content that's most popular on the platform. In terms of the format, the answer is straightforward – you should focus on posting pictures, videos, and live streams. But we'll need more time (and space) to discuss the specific niches people want to see there. 
In this article, we try to answer it all, so keep reading further!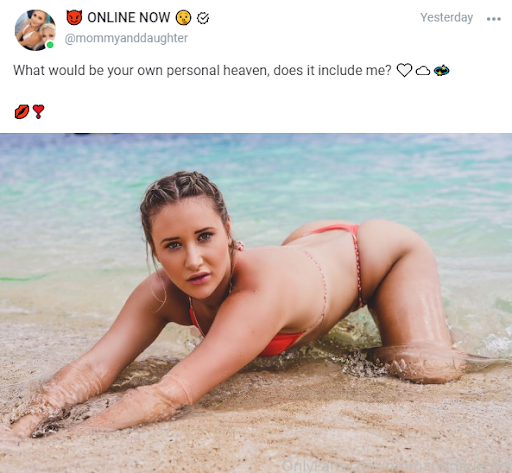 The Most Popular Type of Content on OnlyFans
There is a wide variety of content that you can find on OnlyFans. From actors, models, life coaches, and artists trying to sell work and expertise to sex workers, porn stars, sex-positive individuals, and people looking to explore their sexuality online, there's enough for everyone's taste on this platform. You can start an OnlyFans page with almost any kind of skill. 
However, the content that makes the most money is adult content. This is mostly because OnlyFans is one of the rare popular social platforms that allow nudity and sexual content. 
So, let's take a look at the most intriguing adult topics before we cross over to the non-adult content. This will show you that you can also make popular SFW content on OnlyFans if you want to. 
Adult Content on OnlyFans
Adult content is by far the most popular one on OnlyFans, and, unsurprisingly, it's also the most commonly represented type of content on the platform. According to Village Voice, there's about 60-70% of NSFW/sexual content on OnlyFans. Of course, it's hard to give a concrete number because thousands of new creators pop up every day. 
The term 'adult content' is a bit vague, but it usually encompasses anything between partially and fully body-revealing images and videos, erotica, pornography, and sex work. Of course, there is an 18+ limit for this kind of content, meaning that all creators should be of legal age to post it.  
Some of the most popular adult content niches or OnlyFans are: 
Couples (sharing bits of insight into their sexual life, swingers, couples looking for threesomes, foursomes, etc.)

BDSM

Roleplaying and cosplay

Showing nudes or playing with oneself as a solo creator 

Various niche fetishes
OnlyFans is a platform open to all sexualities and gender identities. Besides content for straight people, there are also lots of gay, lesbian, bisexual, pan, non-binary, and transgender creators.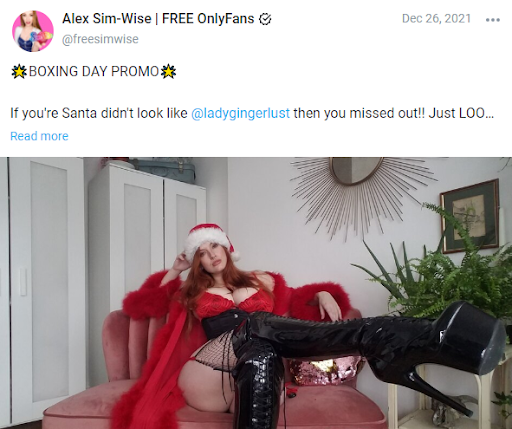 Solo Creator
As a solo adult creator, the world of OnlyFans is your oyster. It's really a vast field of possibilities out there. You can make different types of sexual content – show teasing videos only or nude parts of your body, make masturbation videos, etc. 
Niche Fetishes
People have all kinds of fetishes, and they will look for them on OnlyFans. If you really want to devote yourself to a particular sexual fetish niche, it's worth exploring which one you'd like to do first. After that, you can start communicating with fans and take notes on what they'd like to see from you regarding these fetishes (as long as you're comfortable with it, of course).   
Pictures of Feet
Foot fetish is one of the most common fetishes out there. OnlyFans can be a great place for people who like to monetize from other people's foot fetishes. As a creator, you can either set up a niche account that only creates content around this fetish or include it in your regular NSFW content for fans who are extra interested. 
You can make videos in different clothing and footwear from the waist down (or picturing your whole body). If you have a free OnlyFans page, you can also set up PPV feet pics and make some money from your free site. 
A larger following can also bring you brand recognition and sponsorship, boosting your popularity (and income) even further.  
Role Play and Cosplay 
Another very popular OnlyFans category is cosplay and roleplaying. Cosplay, short for 'costume play,' is an activity in which people wear costumes and accessories related to a particular pop-culture character. Characters from superhero and sci-fi movies and TV shows are very common here, such as the Marvel franchise, Star Wars, and Star Trek. 
So, if you'd like to give this niche a go, you have to get really familiar with it. Fans will be strict and ask for detailed representations because they know exactly what they want. However, you can also add your own flair to the costumes and subvert the narrative of the original character you're impersonating into a sexier, more unknown territory. Fans will love that. 
Roleplay is a wider category than cosplay. With roleplay, you can become basically anything for your fans: teacher/instructor, college professor, nurse/doctor, detective, etc. 
If you're the type of creator that looks to interact with their fans more, cosplay and roleplay are very convenient for this. You can ask for feedback from your fans on how to improve your costumes and what they'd like to see you do.
It's important to strive towards uniqueness in this niche – any niche, in fact – because there are a lot of competitive creators out there who will use the same tricks as you. 
BDSM
BDSM is short for bondage, discipline, dominance, submission, sadomasochism,
erotic practices, or roleplaying. BDSM can range from soft to hardcore, depending on the boundaries of the people participating in these practices. 
Before getting into this type of niche, it's best to go through OnlyFans' restrictions on what you can and can't do on the network to avoid being temporarily or permanently banned. 
Couples
Couples are one of the most popular types of adult content. This can also vary in terms of nudity and how much you reveal from your intimate life. 
The GFE/BFE (girlfriend/boyfriend experience) is a typical example of this type of content. It's somewhat similar to treating your profile like reality TV. You're basically recording bits and pieces of your day, couple dynamics, and in between, you're also showing some spicy images and intimate moments or expressing your will to experiment with other people.
So, depending on how far you're willing to go, you can also include other people in these videos and pics (with their consent, of course!). You can do stuff together, like show some nudity, make erotic content, or even full-on pornographic content.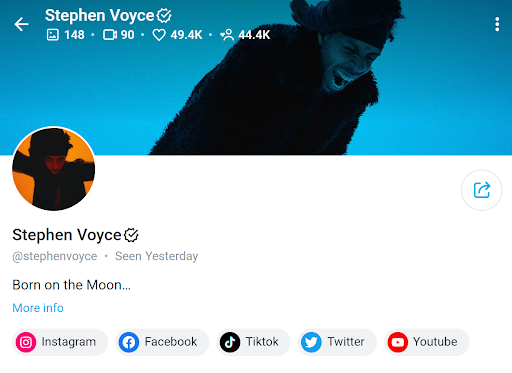 Non-Adult Content on Onlyfans
As we showed earlier, adult content represents around two-thirds of the total OnlyFans content. That, however, does not mean that non-adult content can't be popular or thrive on this platform. 
Some popular non-adult types of content on OnlyFans are:
Fitness/workout

Music industry

Photography

Modeling

Makeup tutorials

Cooking

PR
Creators in the music and art industry are also very popular on OnlyFans. Cardi B, for example, is among the top 5 most popular OnlyFans accounts worldwide. She mostly shares behind-the-scenes videos and pics of her shows, photoshoots, and her daily life as a musician and, before all, a human being. 
Another example is Melissa Keklak, a PR strategist and music manager who uses OnlyFans to help aspiring artists, managers, and producers make it in the music industry. She usually posts exclusive videos containing career advice, tips, and tricks and provides consultations. 
A third example is Stephen Voyce, a Canadian-Nigerian musician who uses OnlyFans to share exclusive music material, release new music videos, and connect with like-minded worldwide fans. 
Extra Tip for Making Popular OnlyFans Content
Staying in touch with fans is something you absolutely have to do as a creator. It's actually very easy to find out what your fans want – you just need to ask them and listen to what they have to say. 
But this shouldn't be a one-time thing. You need to maintain constant interaction with your fans because a lot of them will stick around precisely because of this interaction. This will help you build and widen a dedicated fanbase, which will affect your income for the better as well. 
Be friendly and try to answer as many fan messages as you can. You can get a lot of private message tips this way. 
Also, don't be afraid to experiment with different camera angles and show different body parts (as long as you're comfortable with it). Then you can ask for fan feedback and see what they like the most. 
Conclusion
As you can see, there's plenty for everyone on OnlyFans. Although adult content makes up a large part of the popular content on this platform, you can still make other types of content, not necessarily sexual, and get a lot of fans and subscribers.
Ultimately, you shouldn't blindly follow the most popular trends on OnlyFans. Of course, you should take what you can to boost your profile, but the important thing is to make something you care about and are comfortable with.
Set boundaries with your fans and with yourself, and see what you're ready to do, what you might want to do, and what you absolutely can't do. Once you settle this, it'll be easier to be direct with your fans and politely say no when they're being too pushy about something.